DISH Network and DirecTV Installation Northern Michigan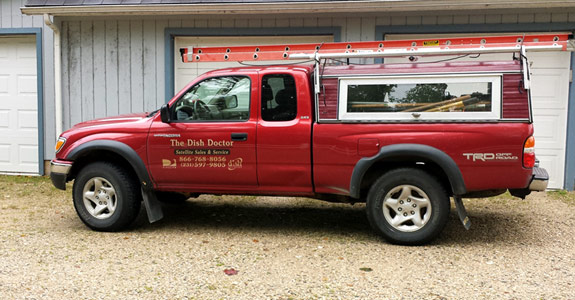 If you need help with DISH Network and DirecTV installation in Northern Michigan, trust your business to The Dish Doctor LLC. We've been providing quality installation, maintenance, customer service, premium channels and more throughout the area for over 10 years.
Learn More
Quality Channels and More
Looking to give your home entertainment system a boost? Then it's time to call The Dish Doctor! Since 2001, we've been providing DISH Network and DirecTV installation in Northern Michigan, and our customers have found our service, repairs and products to be high quality. We know that upgrading to premium television can be expensive, which is why we offer free installation and equipment to all our new customers. We also offer the same nationwide promotions as the DISH Network and DirecTV. We're proud to be a small local company that provides exceptional service, so that you don't have to deal with a large corporation to enjoy premium channels and high speed Internet at low rates.
We're certified by both DISH and DirecTV, which means that you can be confident in the skills of our installation professionals. At the Dish Doctor, we place a high value on community and customer satisfaction, so if you ever have any problems or concerns, a real person will always be there to help you out. If you're looking for DISH Network and DirecTV installation in Northern Michigan, you should give us a call because:
We offer free installation to new customers.
We're an established local business with national certifications.
We offer the same promotions and deals as DISH and DirecTV.
Our installation professionals are knowledgeable and friendly.
We offer competitive pricing.